Comfort Hats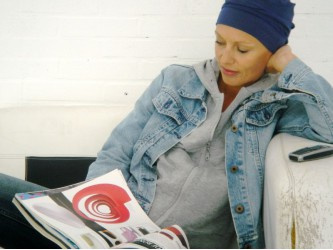 Our comfort hats are designed for women who are going to or already lost their hair due to chemo, alopecia or other medical conditions. Our hats are nice and easy to wear, there's no need to tie anything. Just put on, and you are ready to go! Well thought of if your days are filled with fatigue or hospital appointments.

Our collection is made of soft, breathable, skin friendly textiles in a wide range of colors and models. The wide variety of hats helps you to find a hat that matches your style. We also call it chemo hats or alopecia hats. So if you are looking for a chemo hat or alopecia hat, check out our webshop.
Do you want to measure your headsize?
Please follow the instructions on our headsize page, to measure your head circumference. Please note that our hats have different sizes. You can find the size of the hat on the specifications tab at the product page.