Nail Care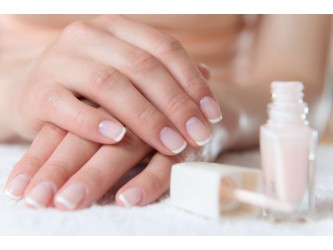 Nails can become fragile, flaking, discoloured and ridged during chemotherapy. Just give your nails some extra support with nail oil, nail mask or nail varnish of Jennifer Young.
Jennifer Young's nail mask and oil helps strengthen, nourish and moisturise your nails. And nail varnish can camouflage discoloration due to chemotherapy.Jennifer Young nail varnish collection doesn't contain formaldehyde, toluene, Dbp, Camphor, parabens, and fragrances. information page for tips

The collection does contain as many natural ingredients as possible and use minerals to provide high pigmentation. Please visit our nail care information page for tips.

Always consult your medical team before using any cosmetics during cancer treatment, rules and regulations may be different per hospital or ward. We don't want you to cover nailproblems, which can be caused by a serious side-effect of your chemo.

Showing 1 to 8 of 8 (1 Pages)