Headscarfs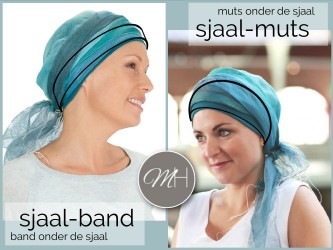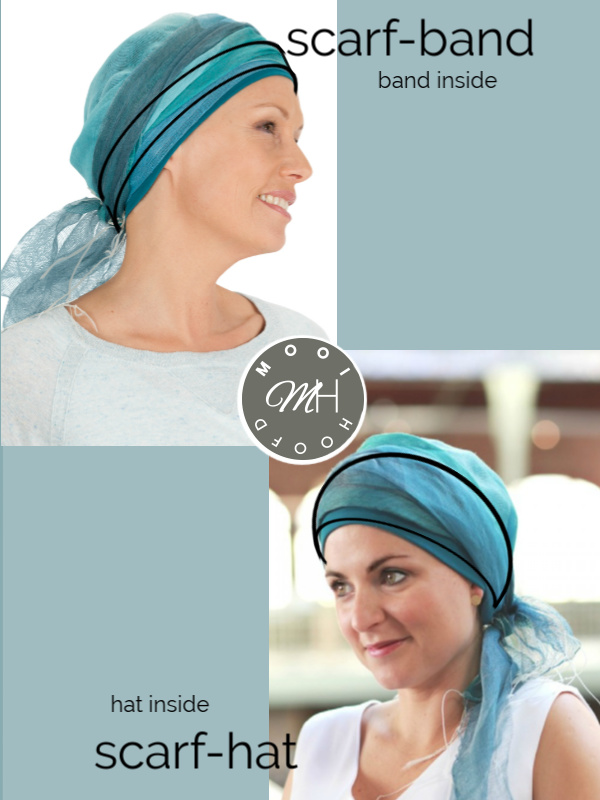 The solution if you want to combine reliability of a hat and the feminine charm of a scarf into one. Wrapping of the scarf gives a nice volume around your head and gives a feminine look. The tails of the scarf give a nice feel in the neck, especially if you used to have long hair.
Scarf-hats, scarf-bands and headscarfs are easy to use when the are pre-knotted, then you can just put it on and go. Some of the models need to be knotted, which sometimes needs some practice. Look for tie-instructions and video's on the product pages for guidance.
The main difference between Scarf-band and Scarf-hat is that the hat keeps your scalp warmer. In the warmer days or during hot flashes a Scarf-band might be nicer, because it is easier to loose the heat from your head. In colder days however the Scarf-hat is more comfortable due to the warmth being kept close to your scalp.
Do you want to know your headsize?
Please check our headsize page for an explanation and size chart, before ordering your products.

Showing 1 to 48 of 48 (1 Pages)