Chemo Hats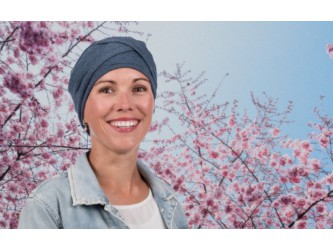 Chemo hats: beautiful, comforable and stylish.
MyHeadwear (or Mooihoofd in Dutch) is the specialist for hats during chemo and radiation period. We have an extensive collection of comfortable chemo hats so without irritating stitching, seams or elastic. Easy to wear without any hassle, essential when you are tired. The hats are available in many styles and colors, so there is something for everyone. They are easy to set up, there is no need to wrap or tie, which is very nice if you are limited with your arms, for example by breast and armpit surgery. In addition to our collection of chemo hats, we also have a wide selection of chemo headscarves, chemo caps, winter hats, hairpieces and care products specially designed for cancer patients. Take a look around our site.
Want to know your size? See how to measure on our head size page.

Wear our chemo hats and they'll become your real Feel-Better Favorites