Low Price Products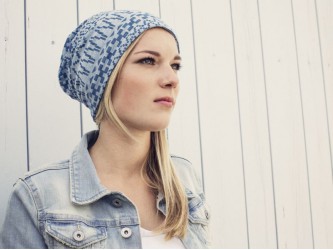 Showing 1 to 70 of 70 (1 Pages)
How do I find the chemo hat that suits me?
All our comfortable chemo hats are sorted by color. Choose a color you like and that goes well with your clothes. Then see if there is a model that you like.
Buy multiple hats. Most customers buy 3 hats: 1 for daytime, 1 for the night and 1 for in the laundry.
Measure your head size to make sure that the chemo hat you buy also fits.
We have hats for chemo made of different materials. Bamboo is soft, but often heavier and loses its shape faster. Cotton is pleasant to wear and often stays beautiful longer. ThermoCool is a moisture and thermoregulating fabric, great during hot flashes and warm weather.
Washing and hygiene: not everyone gets the same treatment, you may need to be extra alert to your hygiene through the chemotherapy treatment. In general, washing a chemo hat at a higher temperature and in the washing machine makes a cleaner hat than washing by hand at a low temperature.
In the left column is our FILTER so you can easily search by color, material, size and washing instructions.