Defiant Beauty Nail mask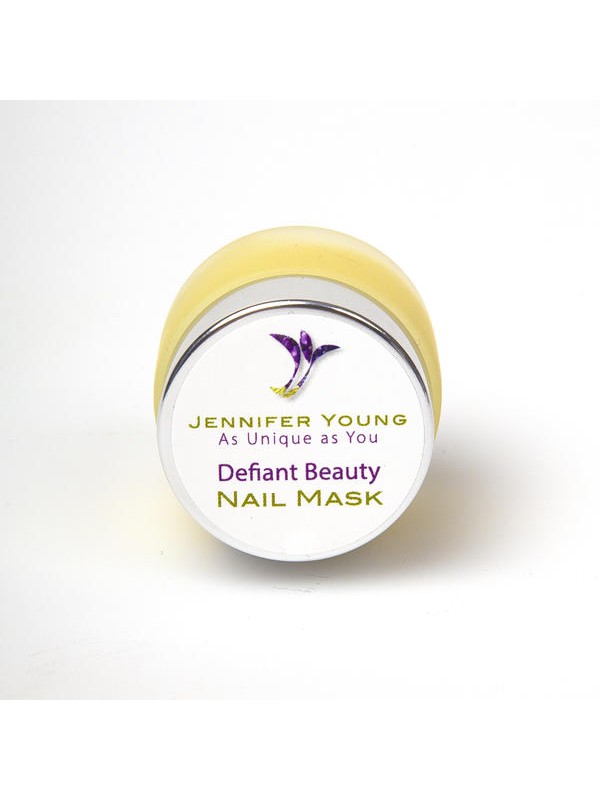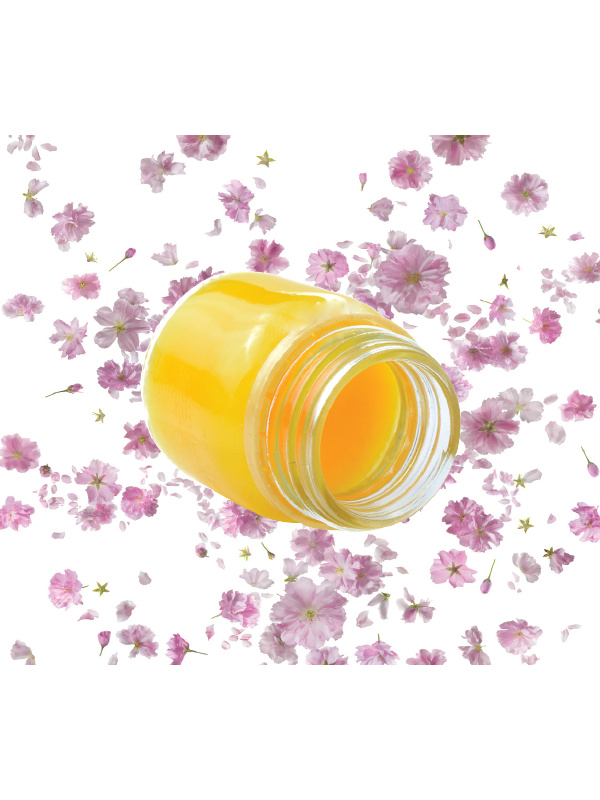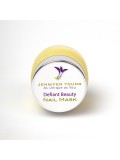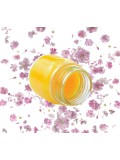 Defiant Beauty Nail mask
Defiant Beauty Nail mask
Defiant Beauty Nail Mask is a nourishing and intensive treatment for damaged, dry or fragile nails. Natural ingredients such as myrrh & coconut are traditionally used to support nail health. Lemon, rosemary, frankincense and lavender lend antibacterial properties whilst Calendula soothes. Mango, shea, sunflower and jojoba nourish and moisturise. What more could your nails need?
Jennifer Young cosmetics are specially created for use during and after cancer treatment: *
do not contain endocrine disruptors (also called phyto (plant)-oestrogens)
contain very few ingrediënts in order to minimise the chance of reaction
contain soothing, calming and moisturising ingrediënts (so no alcohol)
are free of parabens (PBA's) because of the glass containers
* The skincare collections were created with the help of patients at an NHS cancer centre, women who had been through treatment and their nursing teams.
Always consult your medical team before using cosmetics during your cancer treatment. Guidelines can vary ward by ward and hospital by hospital.

Special note: cosmetics can not be returned.

Materials
Ingredients
Mangifera indica (mango butter), Butyrospermum parkii (shea butter), Helianthus annus (sunflower oil)*, Simmondsia chinensis (jojoba oil)*, Calendula officianalis, Cocus nucifera (coconut oil)*, Cera flava (beeswax), Commiphora myrrha (myrrh)*, Rosmarinus officinalis (rosemary)*, Lavandula angustifolia (lavender)*, Boswellia carteri (frankincense)*, Citrus limonum (lemon)*, Tocopherol (vitamin E) D-Limonene', Linalool', Geraniol', Citral' * organic ingredients 'natural constituents of essential oils
Size
Content
Glass container 10 g
Use
Extra note
Always consult your medical team before using cosmetics during your cancer treatment. Guidelines can vary ward by ward and hospital by hospital.
Use instructions
Use a clean cotton bud to apply Defiant Beauty Nail Mask to dry, damaged or thin, fragile nails. Leave in place for 5 - 10 minutes. Massage into the nails & remove any excess.
Do Not use if
Do not use on skin in irradiation area, damaged skin or nails or open wounds. Do not use in case of allergies or hypersensitivity of any of the ingredients.
If you want to measure your head before you order, do it as follows:
Use a measuring tape to measure the circumference. If you don't have one, use a string to determine the circumference and then take the length of the string with a ruler. Take the size at the largest part of your head, from the back to directly above the eyebrows.
Do you prefer to wear a hat over the top of your ears (looks often nicer), then also measure over the ears to get the right size. That means a bit lower, than shown on the picture.
48 - 52 cm (18.90 - 20.47 inch) child size (approximately 2 to 8 years)

50 - 53 cm (19.69 - 20.87 inch) fits size S, S/M and One size Fits Most

54 - 57 cm (21.26 - 22.44 inch) fits sizes S/M, One Size Fits Most and M/L

58 - 60 cm (22.83 - 23.62 inch) fits sizes One Size Fits Most, M/L and L(XL)

> 59 cm ( > 23.23 inch) often man size



Example: A Top Tio will fit from approx. 51 cm to 59 cm. Meaning that at the smaller circumference there is a looser fit and at the higher circumference there is tighter fit.
Stock:

Not available

Model No.:

201702
Shipping:
Free shipping in The Netherlands and Belgium for orders over € 70,- (other countries have other thresholds, see the shipping information)
Below the Free shipping threshold, the shipping fee for delivery in The Netherlands is € 4,95 and in Belgium € 6,95 (other countries have other shipping fees, see the shipping information)
Read te shipping information page here
Returns:
For customers within The Netherlands and Belgium there is a 30 days period in which you can return your items in case you do not want to keep them. A return can often be shipped for free. This does not apply for returns in boxes or sent with proof of sending Track & trace code. The postal service charges us extra for those options. So we will charge you for half of the total cost via the refund. When you send your return via the letterbox without T & T or proof of sending the shipping cost are for us. In this way we pay for each customer who sends in a return the same price. In case you want to have more security and ship via proof of shipping / track & trace then the fee charged to you within The Netherlands is € 3,50 and for returns from Belgium € 4,50.
For returns from other countries no free return is possible, you have to pay for the shipping back yourself. Ask us for the delivery address.
Read the returns information page here