Scarf-bands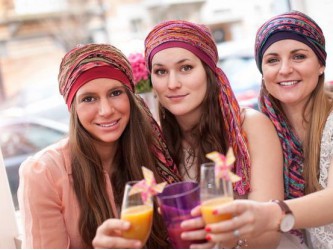 Colorful scarfs sewed on an headband made of stretchy fabric. The scarf-bands are lightweight and airy to wear*, nice during hot summerdays or if you are suffering from hot flashes. * the linen/viscose scarf can be a bit transparent

Just put on and tie it. For knotting instructions, please look in the product page of the the scarf-band, next to the picture in the Tab 'Tie-instruction' or look at the video in the Tab next to it.
Do you want to know your size?
Look at our page how to measure your headsize.
There are no products to list in this category.